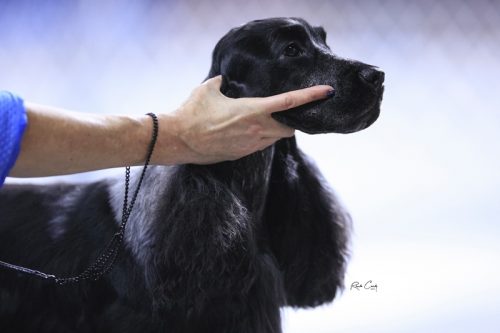 Welcome to Kintyre English Cockers where we strive for healthy, merry puppies that are raised in a home environment.
Not only are our dogs show dogs, they are also our family pets.  They are all raised and live in our home, spending lots of time snuggling on the couch with us.  English Cockers make GREAT family companions.  They are very affectionate, merry dogs who are devoted to their family.
The American Kennel Club recognizes our commitment to excellence in our English Cockers by conferring upon us American Kennel Club Breeder of Merit.